Do it, Do it Right, Do it Right now! Is our motto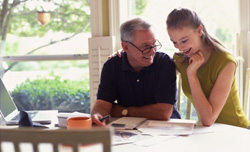 Welcome to The Hammond Agency, Inc. website. We appreciate your taking the time to give us a virtual visit and hope that visiting our site will give us the opportunity to show and tell you a little bit more about our unwavering commitment to our clients.
The Hammond Agency, Inc. established on June 1, 1980, provides financial services and products to both companies and individuals. Whether you need a 401k retirement plan to help your employees plan for their future, a quality health plan, life, long term care, dental, vision or disability insurance for your employees, or have need of those same products and services as an individual, we can help.
As an independent free standing agency with no ties to vendors, no quotas to meet, we can offer unbiased assistance to you to help you through the maze of products and services and help you find what will work best for you.